We believe in a scientific approach: define the problem before solving it.
Some common acoustical problems include:
Excessive Reverberation Time (Echo)
Sound Isolation (Sound Leaking In/Out)
Erratic Frequency Response
Harsh Reflections
Poor Speech Intelligibility
Resonance or Vibration Issues
Stage Noise and Feedback
1. Engage
The first step of any project is for us to fully understand your goals. We want to know what you like, what you dislike, what inspires you. The more we know about you and what you are trying to accomplish, the better the end result will be. Call us at
1-800-272-5067
to start the process!
2. Retain Our Services
We typically offer a fixed-fee quote that covers all services, time and travel costs. We've found that we get much better results when you feel free to contact us as opposed to worrying about an hourly rate. This simple approach allows everyone to remain focused on your goals and the end result.
3. Define & Specify
We are big believers in defining the problem before trying to solve it. That is why nearly every project involves either on-site acoustical testing, remote acoustical testing or computer modeling. In our reports, we outline exactly what needs to be done with to-scale diagrams that specify what materials are needed, where they should be placed and how they are installed.
4. Support
At Haverstick Designs, we have an open door policy. In order to reach the goals that we set together at the beginning of the project, this needs to be a cooperative process. We will be here to help with any questions that come up before, during or after the recommendations have been given.
Experience Matters
---
Haverstick Designs has been involved in the acoustical design and analysis of over 5,000 challenging projects. We cherish the relationships that we build with our clients, and are proud fo the spaces that we create together.
---
Applications
Houses of Worship, Recording Studios, Performance & Rehearsal Spaces, Gymnasiums, Restaurants, Healthcare Facilities, Lecture Halls & Classrooms, Museum Exhibits, Home Theaters, Office Spaces, Video Production
---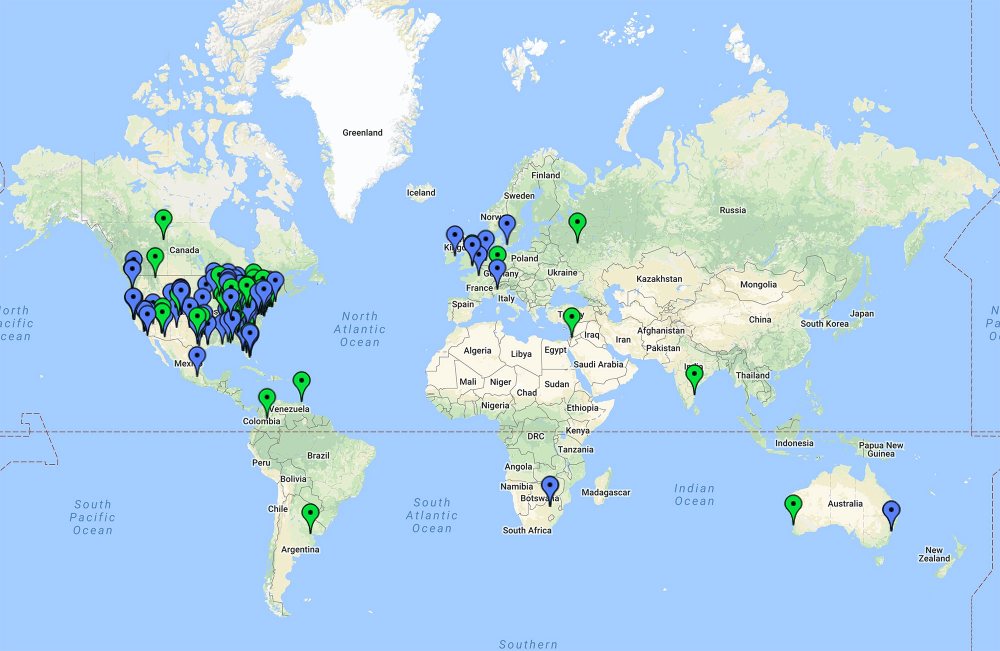 I am absolutely in love with my home studio. Gavin was so enthusiastic about bringing the space to life, and the design he came up with is so unique and special, it really feels like a work of art. Working with Gavin was so incredible, and I'm forever grateful that he helped me create my dream studio!

The combination of Haverstick Design's acoustical treatment plan and the L'Acoustics Syva PA system has transformed a room that used to be cubical office space into a live mixing engineer's dream auditorium.  The acoustics are incredibly tight and controlled.  If you close your eyes, you could almost envision yourself in a well-treated recording studio.

A complete remodel/renovation of our exciting downtown space really required a team who understood and caught the vision that we had for our students. Gavin and his group not only upheld the vision, but offered valuable insight and expertise. They saw to every detail and concern and have continued to advise and have become a partner with us in educating our students.

My first impression of Dauphin Street Sound was rather middle of the road. I thought the tracking room was average in its dimensions and I assumed it would be average in its tone. I was mistaken. The room is not average at all. It has a warm, punchy, clear sound. It is malleable and versatile. It reminds me of Sound Factory Studio A with a little bit of Muscle Shoals Fame. It has its own unique tone. A signature sound that I find so appealing and identifiable, I choose not to track anywhere else. This is my room.

The thing about Gavin is that he isn't in the business of designing well-controlled rooms, even though he is obviously a master of that craft. Gavin is in the business of giving life to your imagination.  While he understands that creating an acoustically correct space is a predicate to success, to him it's simply that, a predicate.  Correctness does not equate to inspirational and Gavin's goal is to inspire.  As do his rooms.  They inspire you to stay a little longer, reach a little farther, and dream a bit bigger. As long as Gavin is around, there will never be someone else that gets my call.

It was a drastic difference. The decay time was cut in half if not more. The cool thing is that people didn't even seem to notice the panels. I know everyone who knew about it was very happy with the results as well. The rest just think the new sound guy is awesome! :-) Thank you for a job well done!

From our initial testing and planning through the completion of our studio and final acoustic testing, working with Gavin Haverstick on our studio renovations has been a terrific experience. Gavin helped us find the issues in the space and address them in a way that fit our budget. He is extremely knowledgeable about acoustics and design, but never talks above your head or down to anyone involved in the project. Gavin simplifies and explains things so that everyone involved in the planning can understand the reasoning behind the construction and has been an integral part in helping us build a quality recording space. Our students are very fortunate to work in this renovated space as part of their Recording Industry Studies education here at Butler.

Gavin went above and beyond during every aspect of our studio design. From the initial layout to the final visit to test the rooms, we couldn't be happier with the results.

Acoustical design can seem mysterious and daunting at first. Gavin made this process easy, interesting, and even fun. My rooms sound great and are highly in demand!

I've recorded some tunes just to test drive the rooms, and now my mics and all of my gear just sound pristine and powerful, and mixing or just getting tracks down takes half the time and effort. For what was a very comfortable price for me, these small rooms of mine are all they can be.

Gavin was extremely professional and a delight to work with! He steered me in the right direction and my listening room never sounded better! Highly, highly recommended!

If you're looking for design from the ground up or need help with your existing space, Haverstick Designs is the perfect choice. Gavin transformed a dirt floor shop into my dream studio. The end result surpassed all of my expectations.

It was a pleasure to do business with such a genuine and knowledgeable professional. What I thought was going to be another drawn out portion of the project, Gavin turned into the most effortless part. His understanding of his craft may surprise you by leading to suggestions resulting in a quality that exceeds even your own expectations of your space.

Working with Gavin has been a wonderful experience. His knowledge and attitude comes from being a true acoustician as well as a real musician. The designs he made for our new rooms are nothing less than spectacular.

Gavin was able to connect us with a supplier who made ordering materials easy and painless. The shipment only took two days and installation by family members only a day and a half. By the next business day we had completely transformed our dining room. There is no echo and people can have a conversation without it being heard across the room. We are able to have multiple TVs and music playing as well. The panels came in a wide variety of colors so we were able to choose ones that complemented our decor. Our customer feedback has been tremendous. Over 100 shares and 7000 people reached on our Facebook page to date from just one post telling our followers that our acoustic issue was fixed. We highly recommend Haverstick Designs. They saved us from further complaints and we truly believe it will improve our business. Thank you so much Gavin!

These classrooms have been transformed in exceptional ways, from chambers of flat sound to acoustically vibrant discussion spaces.  The change is remarkable.

Working with Gavin was great. From the initial concept through the final testing Gavin was there every step of the way providing the necessary expertise to make the studio build a success. There isn't a single person who walks in to the studio that isn't blown away by how good it sounds.