Haverstick Designs offers a variety of free continuing education courses that help architects and professionals better understand the realm of architectural acoustics. Acoustics is a long-overlooked aspect of architecture, but the fact is that anywhere where there are both walls and people, there will also be acoustical issues that need to be considered throughout the design of a space. Whether your firm specializes in Education, Healthcare, Workplace, Industrial, Worship, Retail, Fine Arts, or any other architectural market, the acoustics of the space need to be addressed. These courses help architects understand what acoustical goals may be needed for their projects, as well as how to mitigate common issues found in the projects we have worked in. If you are interested in any of the courses below, feel free to reach out and we will schedule a presentation!
Courses Currently Offered
Fundamentals of Architectural Acoustics
1 LU | HSW
In the world of architecture, acoustics is one of the most overlooked factors during the design process. This often results in visually appealing interiors with poor acoustics and unexpected complaints from patrons. Through this course, we will discuss the importance of acoustics in both a legal and general wellness sense, learn about occupational noise regulation, and discuss the fundamentals of architectural acoustics. We will also showcase a real world example of the applications of architectural acoustics.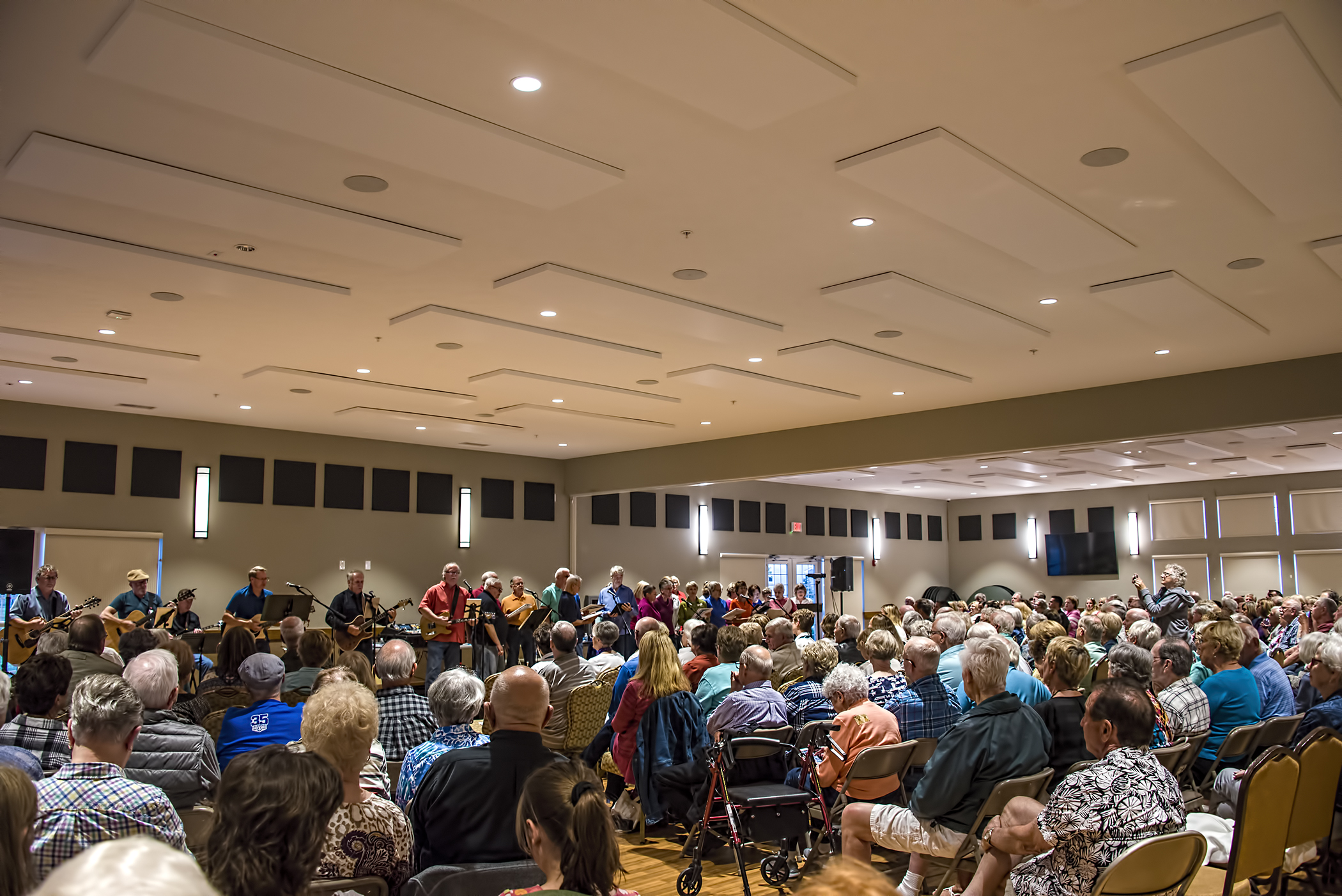 Acoustical Design in Education
1 LU
The key to educational architecture is creating an environment that fosters inspiration, education, and communication. One of the most frequently overlooked architectural aspects of an educational facility is its acoustics. Through this course, we will discuss different areas of architectural acoustics and their effects on educational buildings. We will also discuss various types of educational facilities that require particular attention in terms of its acoustical qualities.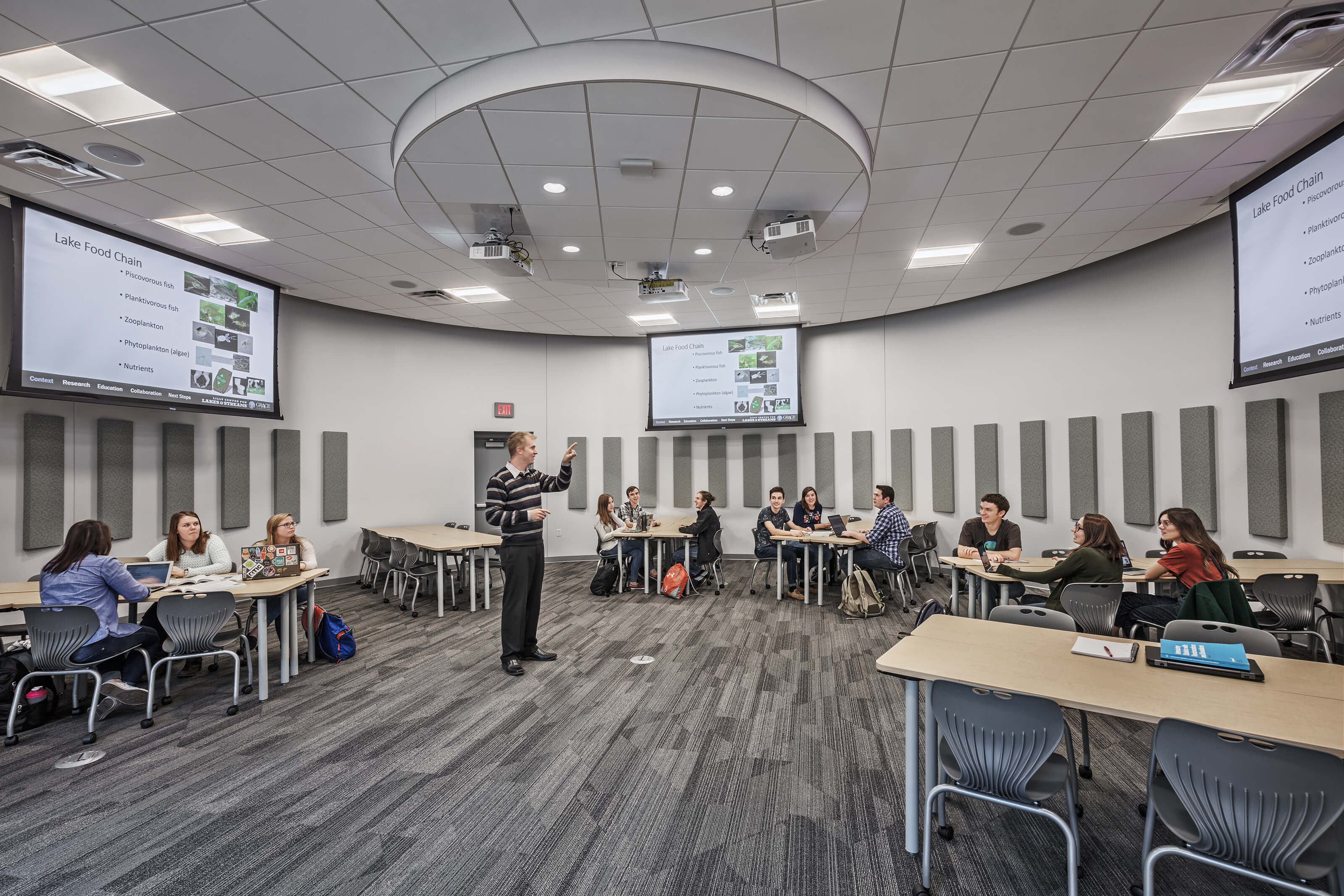 Communicating with Clients about Acoustics
1 LU
In the world of architecture, communicating with the client is key, and setting expectations for the vision of their space is one of the most important aspects of any project. With architecture being a very tangible field, visual representations of ideas like floor plans, similar existing spaces, and renderings are all useful tools in communicating a design to a client. However, the acoustical aspects of a room are often difficult to communicate to a client. Concepts like reverberation time, sound isolation, or ambient noise can all be difficult for a client to grasp. In this course, we discuss useful ways to communicate acoustical concepts to clients, and showcase some tools that can be useful in helping clients understand certain acoustical details and how they will impact their space.
House of Worship Acoustics
1 LU
Many of the greatest architectural works throughout history have been Houses of Worship. Some of the most striking attributes of an effectively designed House of Worship, as well as one of the most overlooked attributes, are the HOWs acoustical qualities. Whether it is an ancient space or a space designed for more modern worship styles, a House of Worship's acoustical qualities are crucial to the space's success at communicating the organization's message to its congregants. In this course, we will discuss common acoustical issues in Houses of Worship and how to mitigate them.
Contact us to Schedule a Course!