We Create Rooms That Inspire
Founded in Indianapolis, IN in 2009 by Erika and Gavin Haverstick, Haverstick Designs is an acoustical consulting firm that specializes in world-class designs. We exist to help our clients realize their creative missions. We pride ourselves in utilizing acoustical testing and modeling to make tailor-made designs that both look and sound great. 
Since its inception, we've treated thousands of spaces around the globe.  We've enjoyed continued growth every year, due to global recognition in publications like Mix Magazine and word-of-mouth referrals provided by our dear friends and loyal clients! Contact us today to start the process of designing your dream space.
Here at Haverstick Designs, we live by our core values, S.O.U.N.D.
                                                                                             S - Solve Problems
                                                                                             O - Over Everything, Be Kind
                                                                                             U - Unparalleled Passion
                                                                                             N - Never Settle
                                                                                             D - Do What You Say
Gavin Haverstick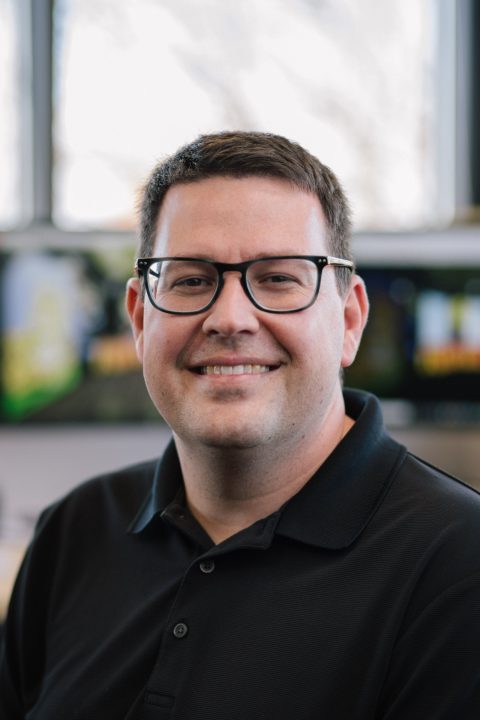 Owner, Lead Acoustical Consultant
---
Gavin Haverstick is the owner of Haverstick Designs, a full-service acoustical consulting firm specializing in acoustical modeling, testing and design. His degree is in Mechanical Engineering from Colorado State University with a focus in robotics. In his career, Gavin has been involved in the acoustical design/analysis of over 5,000 challenging spaces including recording studios, houses of worship, home theaters, gymnasiums, restaurants, conference rooms, edit suites, museums and industrial facilities. An accomplished musician, Gavin has always had a passion for great music and quality sound. He enjoys collecting vinyl records, going to concerts, traveling, playing basketball/tennis/golf and spending time with his wife, son, and daughter.
Oscar Otero, INCE-USA
Senior Acoustical Consultant
---
An Acoustical Consultant with Haverstick Designs, Oscar graduated from Purdue University in 2019 with a degree in Acoustical Engineering. While at Purdue, Oscar received a Theatre Design & Production Minor, performed in Heart & Soul Gospel Choir, and served as President of Purdue's chapter of the Acoustical Society of America. Oscar's passion for acoustics comes from a firm belief that creative arts are vital to the human experience, and he is proud to do his part to help facilitate others' passions. True to his Colombian heritage, Oscar enjoys playing soccer, making/listening to music, dancing, spending time with his family, and eating great food.

Alex Harris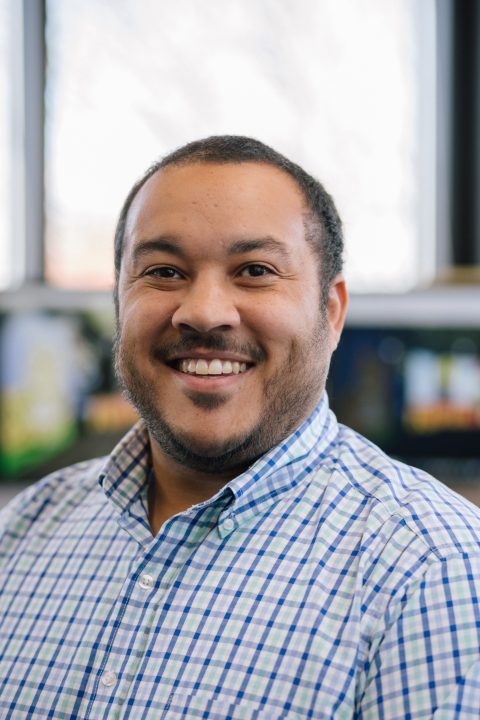 Drafting Technician
---
Alex is 2012 Ball State University graduate with a degree Music Engineering Technology. While at Ball State, Alex was a member and Baritone section leader in the Pride of Mid-America Marching Band as well as various other ensembles. There he obtained his love for recording and mixing music. Alex comes from a varied work background including working in the sign industry as a designer and is thrilled to have joined Haverstick Designs in 2021. Since 2015, Alex has been performing with his band DysFUNKtion Brass where he plays trombone and occasionally drum set. In his spare time, he enjoys spending time with his wife, son, and dog especially while hiking, backpacking, or camping.
Tracy Roberts
Drafting Technician
---
Tracy graduated with her Master of Architecture in 2011 from Ball State University with a focus on residential architecture and spatial planning. After school, she continued to work with residential architecture around the state of Indiana with her husband. She has been a part of Sweet Adeline's International, a women's acapella group, since the age of 14 and currently sings with Capital City Chorus here in Indianapolis. She believes music and architecture are important reflections of the community and works to strengthen people's connection to both whenever possible. She also enjoys reading and painting when she's not chauffeuring her son and daughter to their various sporting events.
Ryan Brinkworth
Business Development Manager
---
Ryan graduated from Ball State University in 2017 with a degree in Music Media Production. While at Ball State, Ryan performed with multiple guitar ensembles and was the first President of Beneficence Records, the Ball State Record Label. Ryan has worked in different areas of the Music Industry, ranging from retail, studio and live work. Outside of work he enjoys spending time with his wife, making music, spending time outdoors, and photography.
Juan Carrillo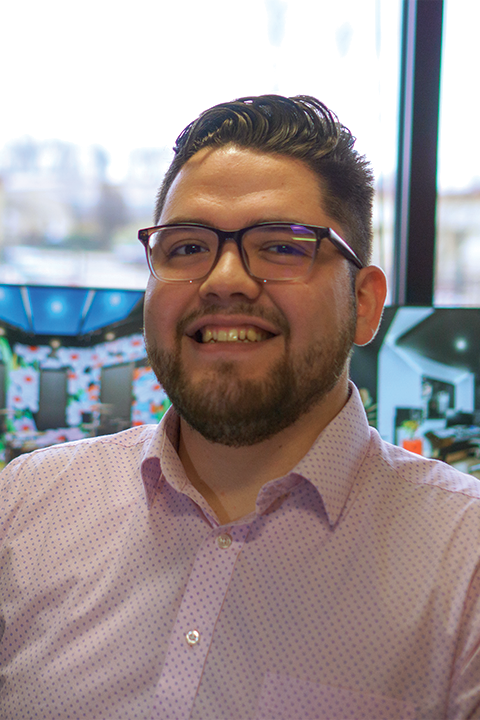 Associate Acoustical Consultant
---
Juan graduated from Purdue University in 2022 with a degree in mechanical engineering focusing his senior studies in noise and acoustics. While at Purdue, he served as President of the Purdue Billiards Club, and participated in MAES, SHPE, and the Acoustical Society of America. Additionally, Juan played trumpet in various jazz bands including Lab Band 1, The American Music Repertory Ensemble, and the Tower of Power Ensemble. Nowadays, he's a freelance trumpet player and drummer with a Mexican cover band. Juan's work experience includes electric utilities, brass instrument manufacturing/repair, and acoustical engineering. He enjoys playing pool, poker, biking, working out, and listening to music!
Cam Todd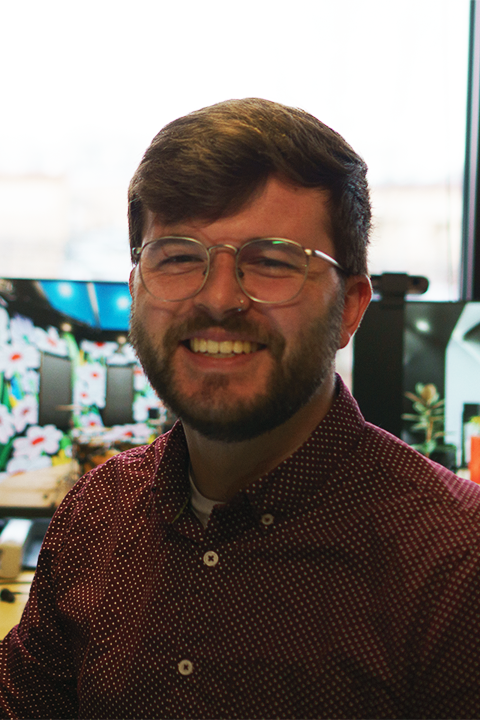 Marketing Assistant/Room Technician
---
Cam is a Room Technician and Marketing Assistant for Haverstick Designs. He's been working in music for his entire professional career. He started running sound for his high school at 15 and has been transfixed with it ever since. While working for retailers and manufacturers alike, Cam developed a passion for acoustics and enjoys designing different creative spaces for both pros and hobbyists. When he's not working, you can find him playing in his band "Honey, Be Well" or his emo/pop-punk cover band "Sell Out Boy". He also enjoys hanging out with friends and loved ones, causing chaos in his D&D campaigns, and playing a little bit too many video games.