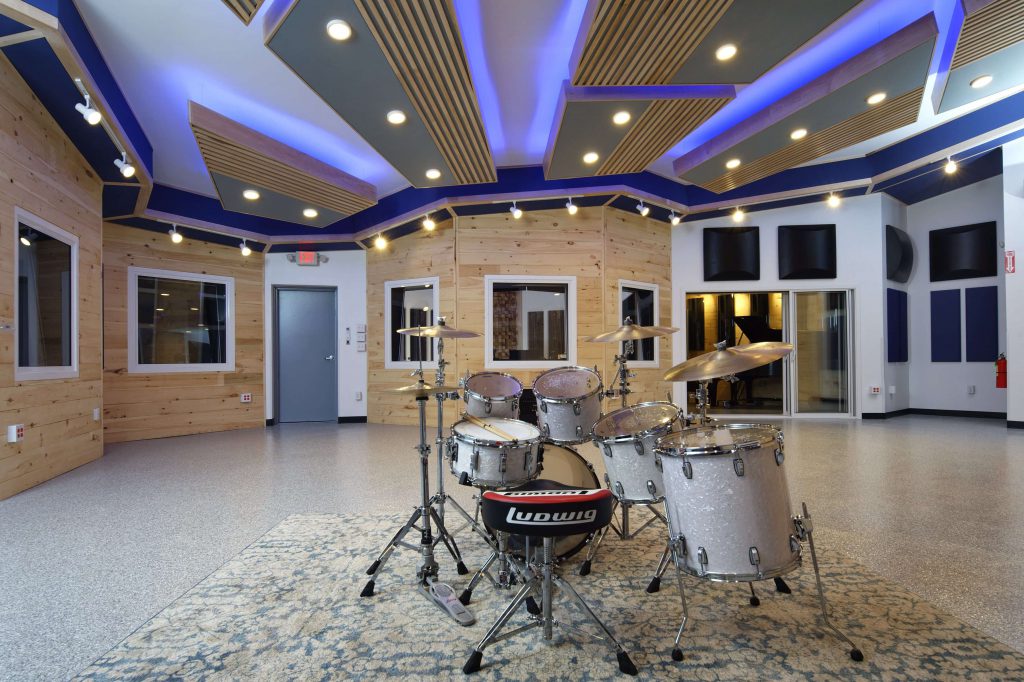 Mid South Audio Recording Studio
December 31, 2020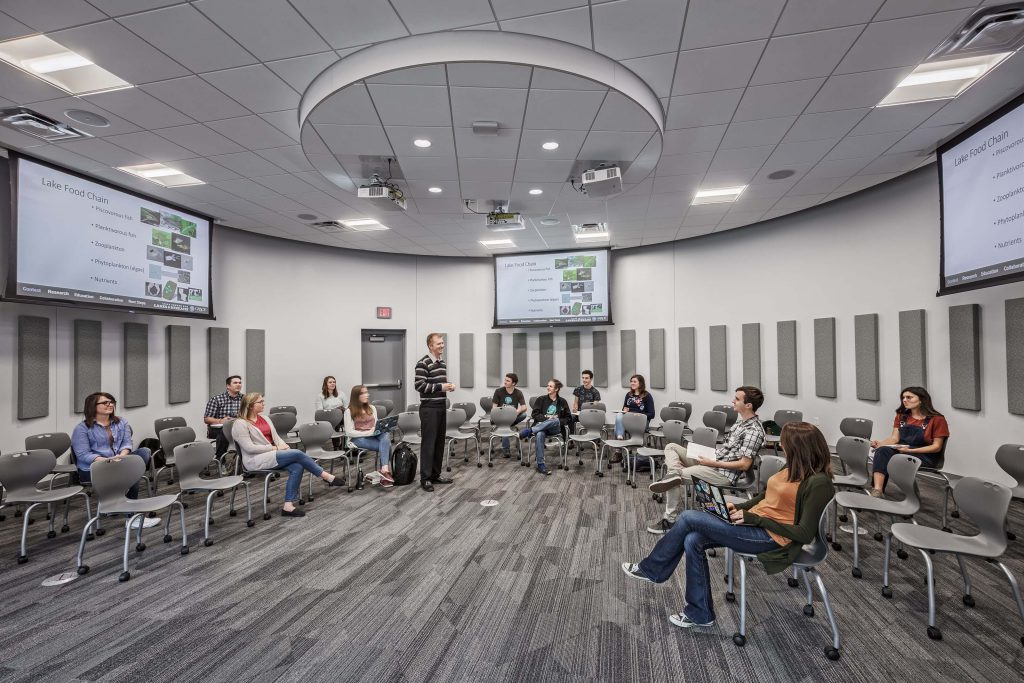 Grace College Science Complex
July 1, 2019
Maple Recording (Brooklyn Duo Studio)
Brooklyn Duo is one of today's most popular classical crossover ensembles. Members Marnie and Patrick Laird are classically trained from the Juilliard and Eastman schools of music, respectively, and together they have amassed over one million subscribers on YouTube and over one billion streams on platforms such as Spotify and Apple Music. They recently moved to Bellingham, Washington and partnered with Haverstick Designs to create Maple Recording - a studio for audio production and the new home for their various projects and successful videos. The studio features a "room within a room" isolation design with a decoupled floor, independent walls and ceiling, and windows and doors from Soundproof Windows, while still maintaining the beautiful natural light within the space.

All of the custom designed interior acoustical treatment was installed by Simplified Acoustics. This included a stretched-fabric system with custom LED lighting. The sloped and curved ceiling cloud above the mix position helps with first reflections and room modes while offering a unique visual element for the space. The rear of the room that is used for filming was designed to look like a modern living room setting, which made the custom stretched-fabric system a perfect choice to disguise the treatment. Custom absorption/diffusion clouds were also installed above the performance area.

List of major studio equipment: Steinway Model B Grand, Focal Trio11be monitors, Apogee Symphony conversion, preamps from Millenia, Vintech, Phoenix and a few others.