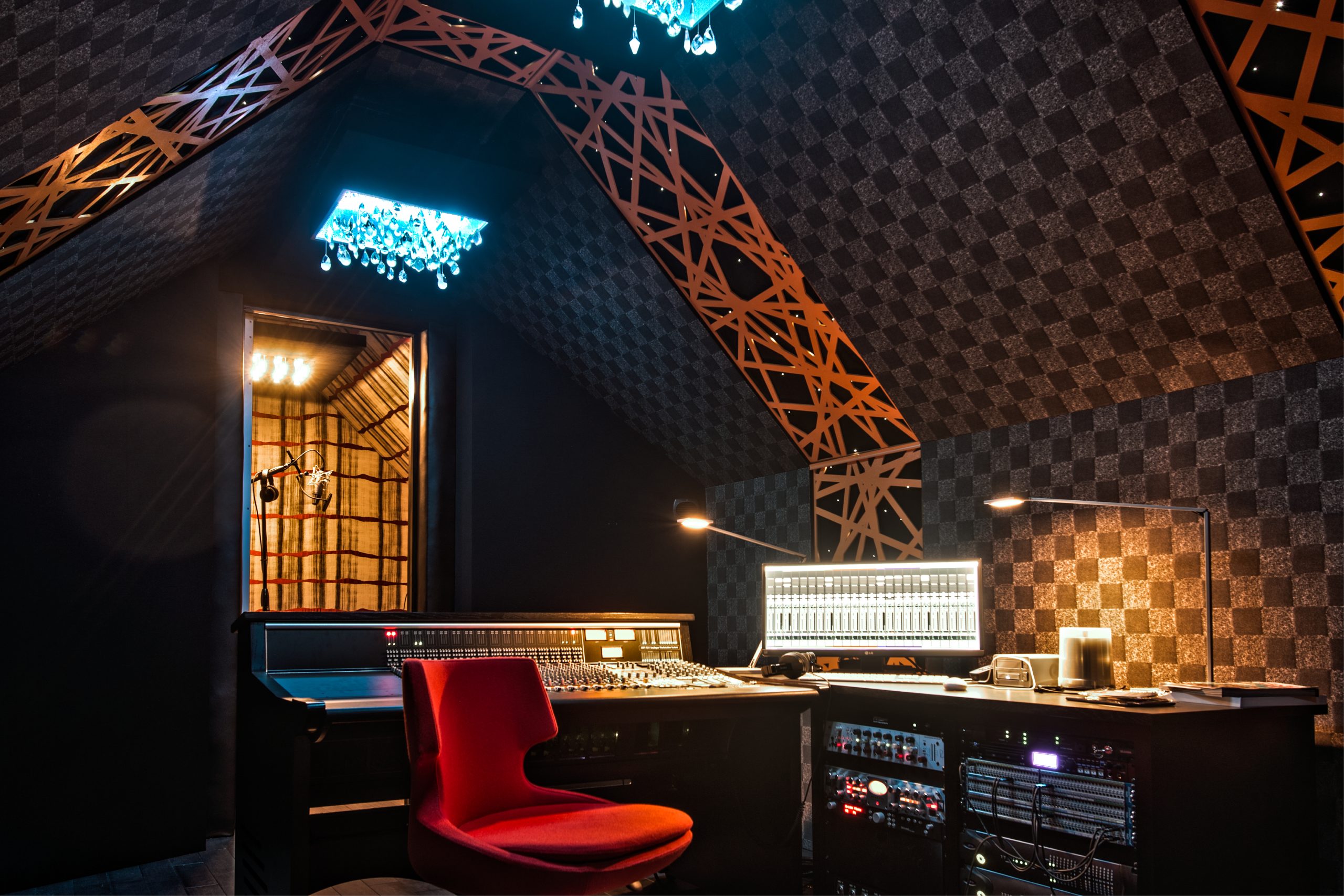 Paul George Recording Studio
April 20, 2018
Bruce Howell Recording Studio
September 7, 2022
Haverstick Designs transformed this existing 16.7' x 16.7' residential sun room into a music composition studio, focusing mainly on music for video games. With the length and width of the room being identical, it wasn't the ideal scenario due to room mode issues. Construction and/or choosing another room was not an option, so we conducted in-depth acoustical testing to quantify the issues before developing a plan to solve them. Custom-designed bass traps and ceiling clouds were implemented along with other stand-alone acoustical devices from companies like Auralex and pArtScience. The end result was an inspiring space with a balanced frequency response that perfectly suited the client's needs.
Updated 2021:
Studio owner Brett Ensley worked with Haverstick Designs to design his Mix Room back in 2016. When it came time to design a Live Room in a 700 square foot converted detached garage, Haverstick Designs got the call again to assist. The studio is in a residential area, so an isolation plan needed to be developed and implemented as to not disturb the surrounding homes. Conduits were run from the house where the Mix Room is located. The interior acoustical treatment design utilized a combination of custom and stock elements. Custom soffit bass traps, vertical corner traps, ceiling clouds and wall panels were constructed on-site. The
Flex-48 Adaptive Treatment System
from
Acoustical Fulfillment
allows engineers the ability to make the room more dead or lively depending on the application.
List of Major Studio Equipment: Neumann KH 310 monitors, Antelope Orion conversion, UAD and Chroma preamps, Vintage 7ft Steinway, MBW Custom drum kit, and much more.