Matthew Fisher Home Recording Studio
April 20, 2022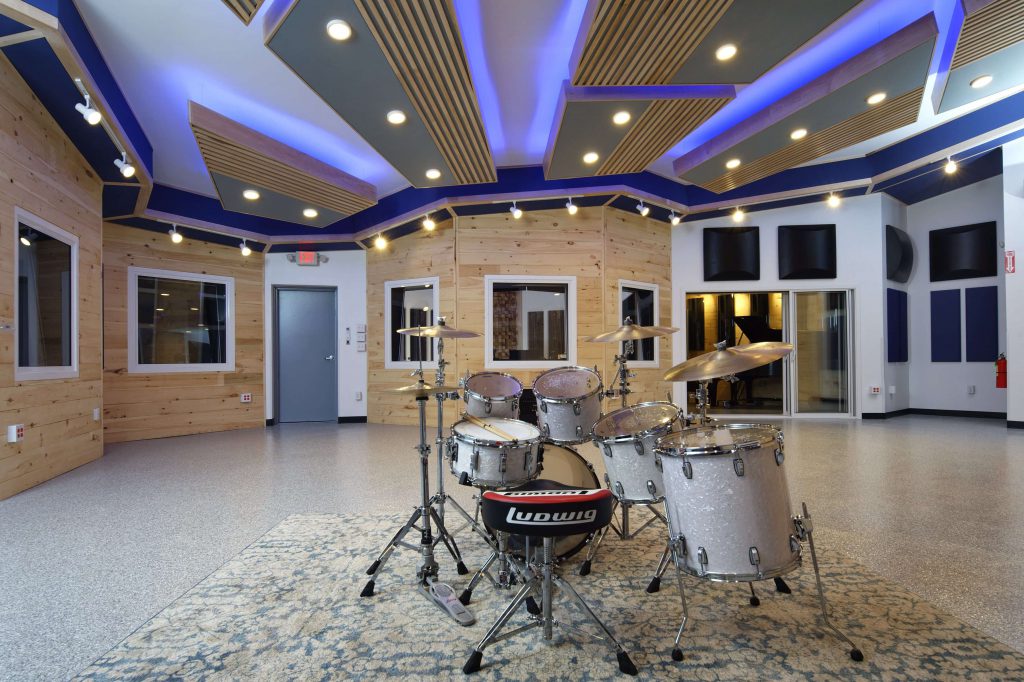 Mid South Audio Recording Studio
December 31, 2020
Vintage King is a pro audio dealer with showrooms in Los Angeles and Nashville.  We have worked with them on several projects and were excited when they approached us to help with two rooms in their new Burbank, California location. We assisted with room size, shape, speaker positioning and interior acoustical treatment for both rooms. 
The first room gives customers a chance to experience Dolby Atmos, which is quickly becoming an industry standard. To learn more about Dolby Atmos rooms, check out our blog!
Vintage King also installed a new Listening Room to showcase all the speaker lines and models offered to clients.  This Listening Room features over a dozen unique speaker models with each model setup in a stereo pattern around the room for active and quick comparison, allowing clients and customers to choose the speakers that sound best to them. 
Acoustical treatment from Acoustical Fulfillment and Primacoustic was used to create an accurate environment for critical listening.